There are voice changers that you can buy that make your voice sound like Roger Jackson's voice, so I was wondering if anyone knows where they are sold. This guy has one :
When you look it up, this is a picture that comes up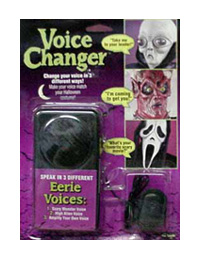 But I purchased this one at a halloween store, but the third voice is not Ghost Face's voice, rather it lets you amplify your voice. Damn pictures are so misleading. So if you guys know where they are sold, it would be very much apreciated!