Hey guys...here are a couple Scream scores I received today !!! Check em out ..........
Here is my part
3
phone, and a teaser of my voice changer I am making : ( Tried to make the pic look kinda like the screen cap )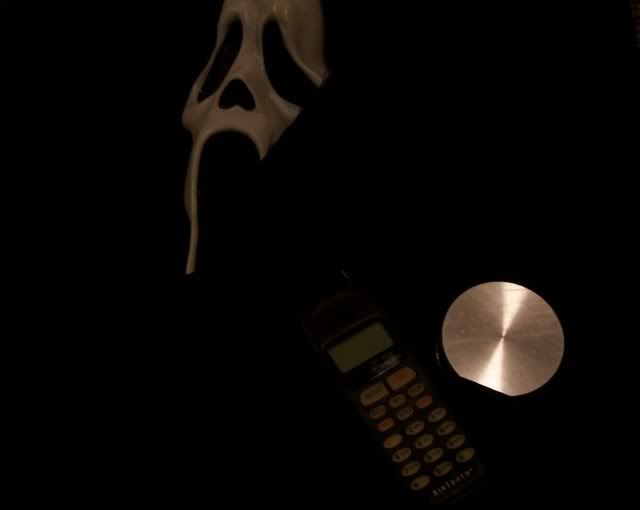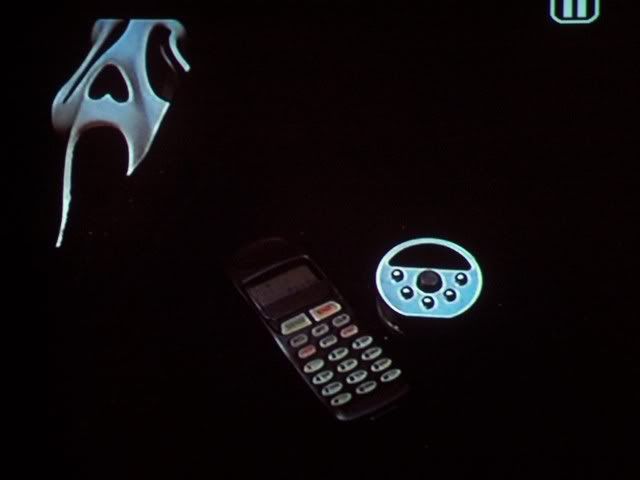 Here is my "Omega Kappa Beta " Fraternity Necklace .... It isn't as big as the one Derek gives Sidney in the movie, it is only about 3/4 " long !! I couldn't find anyone that made one any bigger !!
But it will work for now....... it looks gold in the pic, but it is silver !!!