Tomorrow (well some of you might be reading this January 16th but im righting this on January 15th)
of course you all know my bloody valentine 3D Will be released! it looks so great! haven't see the original but i will be buying the uncut dvd soon hopefully before i see the remake (IM SEEING IT THIS SUNDAY!) im so excited its gonna be a roller coaster!
any ways here are some posters,pictures,Clips and trailers in one of the trailers wes craven is in it and he says its suspenseful, see it your self!
Teaser Poster
Theatrical poster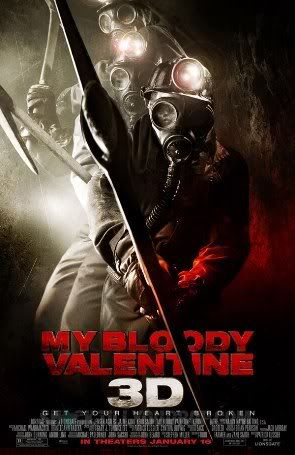 Teaser Poster (regarding the 3d aspect)
Japanese poster!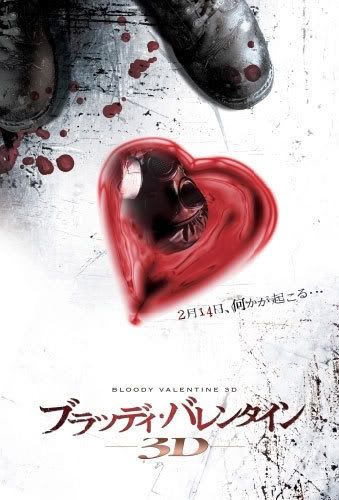 Run!
AHH i would crap my pants if i saw him
Trailer
Trailer 2
Trailer 3
Clip!
Another Clip!
BDTV Interview: My Bloody Valentine's Jamie King
BDTV Interview: My Bloody Valentine's Kerr Smith
BDTV Interview: My Bloody Valentine's Jensen Ackles